SEMRush rules the world of content marketing with its amazingly great features. Now you will have a question in mind popping up. Is that SEMRush is the only tool available in the market for lucrative efforts of SEO, Keyword Research, Competitor's website analysis, and long-tail keyword finder?
The answer is NO!. There are other tools in the market that produces the equivalent results as that of SEMRush. Okay!. You got the point!.
Here in this article, we are going to discuss the SEMRush Alternatives and the tools' productivity towards the content marketing industry in detail.
Let us quickly dive into the core analysis now. First, start our line of thought about the basic functions of SEMRush. Then we will have a clear picture to compare with the SEMRush Alternatives.
What is SEMRush?
SEMRush is a very comprehensive and contemporary search engine marketing tool that has received various major functionalities in its cap for fruitful and successful content marketing. SEMRush assists in organic keyword planning and analyzes peer competitors with high commercial intelligence.
It does provide the route for competing in the trending market scenario with its various beneficial key metrics and parameters. It does assure its clients with 100% satisfaction with its usage in business growth and market strategies.
Digital Marketers use SEMRush for its compelling long-tail keywords, site audit, semantic SEO, and analysis of peer competitor's domain authority.
How is SEMRush useful to Content Marketing Industry?
SEMRush is primarily deployed for SEO Audit of the website, winning the fresh ideas for building brand new content, uncovering an editorial plan and analysis, structuring SEO optimized content, ways to share the content, and gaining publication chances.
With the follow up of tracing the achievement of the published content both On-page and Off-page SEO. Finally gauging the effects or the impact your content makes among the target audience. These are the palette of benefits SEMRush profers for the content industry.
SEMrush over another tool:
So far we discussed some of the cheaper and free SEMrush alternatives for your SEO needs but we still consider SEMrush is one of the best (if not the only best) tools for all your marketing, SEO, and website needs.
SEMrush Killer Features that make a consumer choose
SEMrush constantly updates its databases and offers so the most accurate and relevant data you get.
SEMrush to the largest keyword database on the market ( about 20 billion).
SEMrush most accurate position tracking tool data Daily and mobile rankings
Backlink Audit (for toxic links monitoring and penalty recovery). Keep your backlink profile clean with regular recrawls.
SEMrush updates ranking data daily. so you can find more accurate rank tracking.
In SEMrush you can create visually appealing custom PDF reports and integration with Google Analytics, Google My Business, and Google Search Console.
SEMrush Content Tool SEO Writing Assistant, SEO Content Template, Content Audit useful to write high-quality content.
SEMrush Sensor measures volatility in search results, tracking down 20+ categories on mobile and desktop, and highlighting possible Google Updates.
Here's an exclusive link to SEMrush where you can get 7 days free trial.
Top 10 List of SEMRush Alternatives
These are the top 11 SEMRush alternatives available in the market which does provide the search engine marketing solution simply as that of SEMRush.
Comparative Study of SEMRush Alternatives
Let us discuss one by one of the SEMRush alternatives in detail.
Serpstat is a complete package of SEO and SEM solution. Marketers would prefer it to increase their SEO and SEM performance in key market areas such as PPC-pay per click, strategic content marketing industry, search engine analytics, and marketing analytics.
Right from electronic giants like Lenovo to make up leaders such as Loreal, there is a wide range of clients that are proud to use services of Serpstat for curating their SEM strategy. Apart from offering you an ace algorithm for keyword research, this tool offers you additional marketing services like site audit, competitor research amongst others.
However, the one reason why we think it can be qualified as one of the top SEMrush alternatives is that it provides its clients with a really good system for backlink analysis. This is one thing that most content marketers are leaning towards for partnerships, for better traction and in general for tapping the 'quick digression' mindset of people using the internet often.
Why did it qualify as one of the SEMrush alternatives?
The reasons to support this question are as follows:
While SEMrush is perhaps one of the oldest tools in the SEM industry, Serpstat is fairly new. Even in its four-five years old tenure, it has managed to bag some of the top clients. Also since it is more recent, it has been created keeping the potential requirements of the SEM industry in mind while staying at par with what it needs at the moment.
Another reason why it fits as one of the top SEMrush alternatives is that it offers nearly eight different pricing plans. With such a variety here, it becomes more accessible to entities having different budgets and requirements.
Additionally, we recommend it as one of the top SEMrush alternatives because they offer you 3 different plans while Serpstat has 9 to offer. The starting price of Serpstat's plans is 69 USD and SEMrush is 99.95 USD.
SpyFu is an American search analytics company based in Scottsdale ideal for SEO and PPC Professionals and the Best alternative for SEMrush. you can create Unlimited Projects and Tool plans start $39/mo. SpyFu gives you more competitor keyword data at less price
Why did it qualify as one of the SEMrush alternatives?
Easly Track your competitors, download their most profitable PPC and SEO keywords.
In SpyFu tool, 12+ years of historical data for unlimited keywords.
Analyze backlinks, build custom reports.
SpyFu Plans 60-80% Cheaper compared to SEMrush.
Easy to access and responsive support available.
Their seven-day trial is priced at 7 USD and it's worth giving a try when you are looking for SEMrush alternatives. With an average of 5,600+ users signing up on a weekly basis, Ahrefs is perhaps one of the best SEO tools there is in the market.
The top features provided by Ahrefs are an amazing competitive analysis, backlink research for providing you with exhaustive partnership opportunities, content research because all of us know that without good content it is tough to last in the webspace at the moment.
Why did it qualify as one of the SEMrush alternatives?
The reasons to support this question are as follows:
Ahrefs has its own web-crawler, named the AhrefsBot. This makes their algorithm for this particular feature unique.
They also boast of having the largest live links repository in the world.
Ahrefs Content Explorer is the most useful feature, you can find top-performing content.
Ahrefs UI is very simple and easy to use as compare to any other tool.
Another reason to ace it as one of the top SEMrush alternatives is that it generates nearly millions of associated keywords with suggestions from over 170 nations across the globe. This can help you reach your content to the top pages on websites, irrespective of where it is being accessed from.
Check this Article: SEMrush vs Ahrefs: Which SEO Tool is Best in 2020?
Moz is an evergreen versatile digital marketing solution provider that offers both essential as well as advanced tools to boost the trending SEO marketing campaigns.
Moz has an impressive repository of clients namely- Trivago, Zillow, Aaron's, Razorfish, and many more. Use their amazing algorithm for keyword research and ensure that your keywords can be prioritized by the metrics which actually matter to your business.
Another reason we think it is one of the best SEMrush alternatives in the market currently is that they really pay heed to competitive analysis. They help in finding better keyword opportunities so that you have an edge over your competitors.
Why did it qualify as one of the SEMrush alternatives?
The reasons to support this question are as follows:
Moz can be used as one of the SEMrush alternatives but only for a particular type of consumer. For example, they are ideal for small and medium businesses.
For business owners who do not have a location-based venture, Moz provides you with pro campaigns that help in tracking the metrics of the site, keywords, and links.
The best characteristics of Moz includes SERP rank tracking, updated weekly, monthly crawls, open site explorer, on-page and off-page SEO recommendations, and concessions on Moz webinars.
They also offer Mozbar which provides you with a Firefox or Chrome extension which can help you check the metrics of the website.
While CognitiveSEO's free trial is sure to give you a taste of all that it can offer, there is plenty more to back this one up as one of the top SEMrush alternatives. This tool's 2018's annual record is all you need for considering it. They helped nearly eleven thousand professionals last year and about thirty-six thousand websites across the globe benefited from the strategies suggested by this tool.
Their comprehensive tool is pretty much all you need to become the next SEO pro. They conduct site audits in the most exhaustive ways possible. This takes into consideration all of the on-page as well as off-page measures that make a difference for your keyword search, Google rankings, content optimization, rank tracking, and much more.
Why did it qualify as one of the SEMrush alternatives?
The reasons to support this question are as follows:
CognitiveSEO is an ideal option for considering it as a top SEMrush alternative is because it offers you alerts for new relevant links.
Their competitive analysis is easily one of the best that the SEM industry provides.
To increase your credibility in the competitive market, even the toxic link reports are generated helping you plan out a way ahead.
#6) KWFinder (My Favorite Tool )
KWFinder gives you quite a lot of features in a subscription starting with 29 USD per month. Apart from the competitor keyword research tool, they also provide you with amazing search volumes with an analysis of historical data. Additionally, they also provide you with SERP analysis and amazing long keyword research analysis.
They offer you 1.6 billion related keywords nearly every year which is growing constantly at a rate of nearly 20 million words monthly. Hundred million competitor keywords are checked each month and used for strategizing for the other clients. This place supports about fifty-two thousand locations- including cities, countries, and districts.
Mangools suite is a combination of 5 Powerful Tools: KWFinder, SERPChecker, SERPWatcher, LinkMiner, and SiteProfiler.
Why did it qualify as one of the SEMrush alternatives?
The reasons to support this question are as follows:
Keyword Finder can be used as one of the SEMrush alternatives because their paying customer database reflects so. thousands of paying customers are quite an impressive number for an SEM website which has so much to offer.
KWFinder comes bundled with 5 simple but powerful SEO tools designed for an effective SEO workflow.
You don't require a credit card to activate the Trial plan.
They offer three different plans. Basic which would cost you about 29.90 USD a month, Premium which would cost you about 39.90 USD a month and Agency plan which will cost you around 79 USD a month.
Must read: Mangools KWFinder 20% Discount Coupon Code (working Promo)
Majestic Market Engine is ideal for Entrepreneurs who need help for building up great business opportunities with the help of SEM for their individual ventures. But, that's not all. Majestic SEO is also very good media analysts, developers as well as SEO professionals.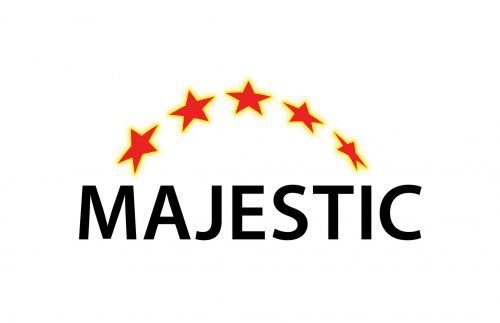 Their search explorer helps you come up with smarter ideas for your title and URLs. Additionally, the link intelligence map curated by them helps you create a much more effective SEM strategy.
Why did it qualify as one of the SEMrush alternatives?
For this particular option, we would purely use the expert statistics listed on the portal:
The data provided by them suggests that the unique URLs crawled by them from 10 Apr 2020 to 14 Aug 2020 is 494,852,457,841 in number.
On the other hand, the number of unique URLs that they have found is 1,044,780,114,524.
The sheer magnanimous number reflects on how well this particular option works as one of the top SEMrush alternatives out there in the market.
As we have established, most of the SEMrush alternatives provided here have similar features and yet they differ inefficiency. The following options also provide all basic features, but now we would just be mentioning why we think that they serve as the best SEMrush alternatives in the market. If you are not happy with any of the aforementioned choices, then you can consider these options:
LongTail Pro can act as one of the best SEMrush alternatives if your basic priority is to find long-tail keywords. While SEMrush aces the entire SEO universe, Long Tail Pro, much like the name suggests is a pro at just that- giving you associated long-tail keywords.
This is ideal for people who use a lot of content marketing and need to inculcate the keywords through different modes of content. Find profitable keywords with this option and get your content ranked in the top on whichever search engine you are aiming for.
You would find a lot of SEO experts in the market who feel that Nightwatch is perhaps the top SEMrush alternatives there is. They swear by how easy it is to use, even for amateurs. So, if you are just getting started in the marketing world- then this option can definitely be considered.
Their backlink tools, SERP rank tracking, and keyword analysis is their biggest power. Agreed, that they may lack behind in social analytics and brand alerts, but if you are looking for acing the basics of the SEO world and are not happy about the pricing of the SEM rush, then it is easily one of the best SEMrush alternatives out there.
Keyword Planner is Google's keyword suggestion 0tool. It is basically used for researching Google Ad keyword. It is 100% free. To use this tool you need to Google AdWord account. you just find new Keywords and obtaining search volume data for your keywords.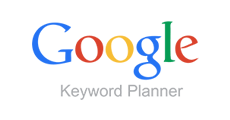 This will generate all relevant results for you and then you can choose how to integrate it into your strategy. Even though it is not as strong as the other options mentioned in this list, it is good to get started when looking for basic SEMrush alternatives.
We recommend that you always try to go and get a perspective on things other than the giant eye of Google. The keyword planner is solely Google's product, and the realm of the internet currently is more or less ruled by Google too. There are plenty of industry experts who have thrown conjectures- wherein, they have suggested that a lot of data indicated by the Keyword planner now may just be leading.
Ubersuggest is a free SEO tool that specializes in generating new keyword ideas. It was acquired by Neil Patel. He is the founder of Crazy Egg and Hello Bar.
Ubersuggest help to find search volume and analyze your website's SEO status and keyword positioning.
Track your competitors and their top-ranking pages.
find backlinks for your website and competitors' website.
Ubersuggest is very fewer features in the free plan as well as paid plan as compared to SEMrush. But it good tool for beginners' point of view.
SEMrush Alternative Pricing Comparison
SEMrush Pro plan Start $99.95 /month
| Tool | Price |
| --- | --- |
| Serpstat | $69/month |
| SpyFu | $39/month |
| Ahrefs | $99/month |
| Moz | $99/month |
| CognitiveSEO | $129.99/month |
| KWFinder | $49/month |
| Majestic SEO | $49.99/month |
| Long Tail Pro | $37/month |
| Nightwatch.io | $39/month |
| Google Keyword Planner | Free |
| Ubersuggest by Neil Patel | Free & Paid Plans |
Conclusion
Your SEM strategy is highly dependant on how your keyword research is conducted, and your link Buiding strategy. It does not hurt to have multiple perspectives on it. You can definitely go for the aforementioned.
SEMrush Alternatives and give a new direction to your marketing strategy. As mentioned above, all of these SEMrush alternatives have some advantages and some disadvantages. You just need to pick out options that resonate the most with you and go for that particular tool.
If you only Looking for keyword Research Tool the Check this article 14 Best Keyword Research Tools for SEO in 2020